Applications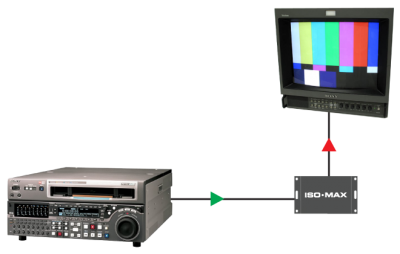 Using the VB-1BB to clean up the picture
The Iso•Max VB-1BB is the perfect 'trouble-solving partner' for baseband video transmission problems. It isolates the source and destination and rids the system of 60 cycle hum bars and other unsightly artifacts that can affect the video quality.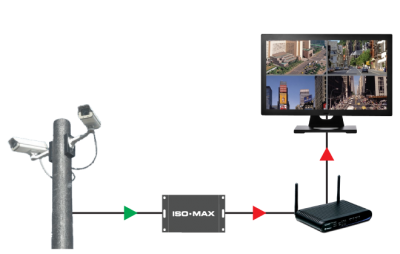 Solving hum bar problems with CCTV
When interfacing a distant camera to a video system, hum in the form of 60 cycle hum bars will often find their way into the picture. The Iso•Max VB-1BB provides a plug & play solution that eliminates the problem-causing ground currents without affecting the video quality.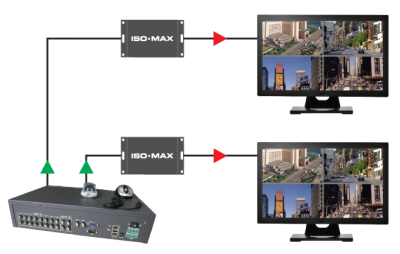 Distributing video in large facilities
Distributing video around a large facility can often lead to quality picture problems caused by fluctuating voltage references at various power drops. The Iso•Max VB-1BB eliminates hours of trouble shooting by isolating the local monitor from disruptive ground currents.
Specifications
Source Z = load Z = 75 Ω, signal level = 1 V pk-pk unless noted
| PARAMETER | CONDITIONS | MINIMUM | TYPICAL | MAXIMUM |
| --- | --- | --- | --- | --- |
| Insertion loss | 10 kHz, test circuit 1 | -0.50 dB | -0.72 dB | -1.00 dB |
| Differential gain, 3.58 MHz | FCC/NTC-7 composite, Tektronix VM700A test set, pk-pk |   | < 0.02% | 0.05% |
| Differential phase, 3.58 MHz | FCC/NTC-7 composite, Tektronix VM700A test set, pk-pk |   | < 0.02° | 0.05° |
| Luminance non-linearity | FCC/NTC-7 composite, Tektronix VM700A test set, pk-pk |   | < 0.01% | 0.02% |
| Bandwidth | LF -3 dB re 10 kHz, test circuit 1 |   | 10 Hz | 12 Hz |
| Bandwidth | HF -3 dB re 10 kHz, test circuit 1 | 15 MHz | 20 MHz |   |
| Input VSWR | 1 kHz to 8 MHz, HP 3577A Analyzer & 35676A R/T test kit |   | 1.20 | 1.30 |
| Input VSWR | 3.58 MHz, HP 3577A Analyzer & 35676A R/T test kit |   | 1.10 | 1.20 |
| Common-mode rejection ratio (CMRR) | 60 Hz, test circuit 2 | 100 dB | 120 dB |   |
| Alloable DC bias at input | (none allowed at autput, which has 2.6 Ω DC resistance) | -1 V | ±0 | +16 V |
| Capacitances | input to output, 1 kHz |   | 1.94 nF |   |
| Capacitances | input or output to case, 1 kHz |   | 35 pF |   |
| Temperature range | operation or storage | 0°C |   | 70°C |
| Input to output voltage difference | input to output shield or either shield to chassis, 60 Hz |   |   | 24 V RMS 34 V peak |
Graphs
Frequency Response
CMMR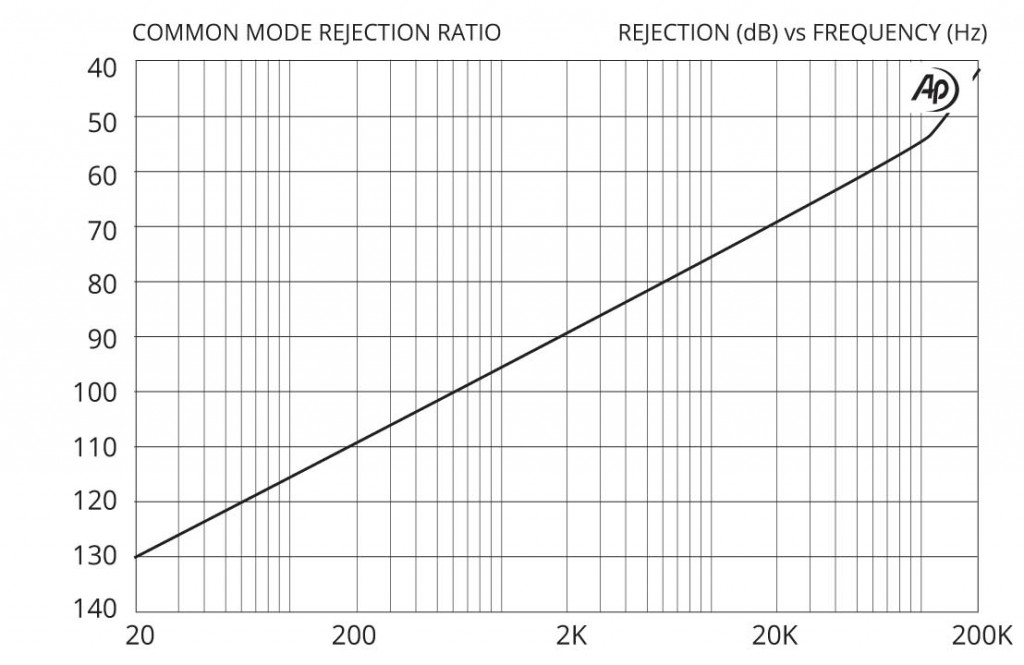 Reflection Coefficient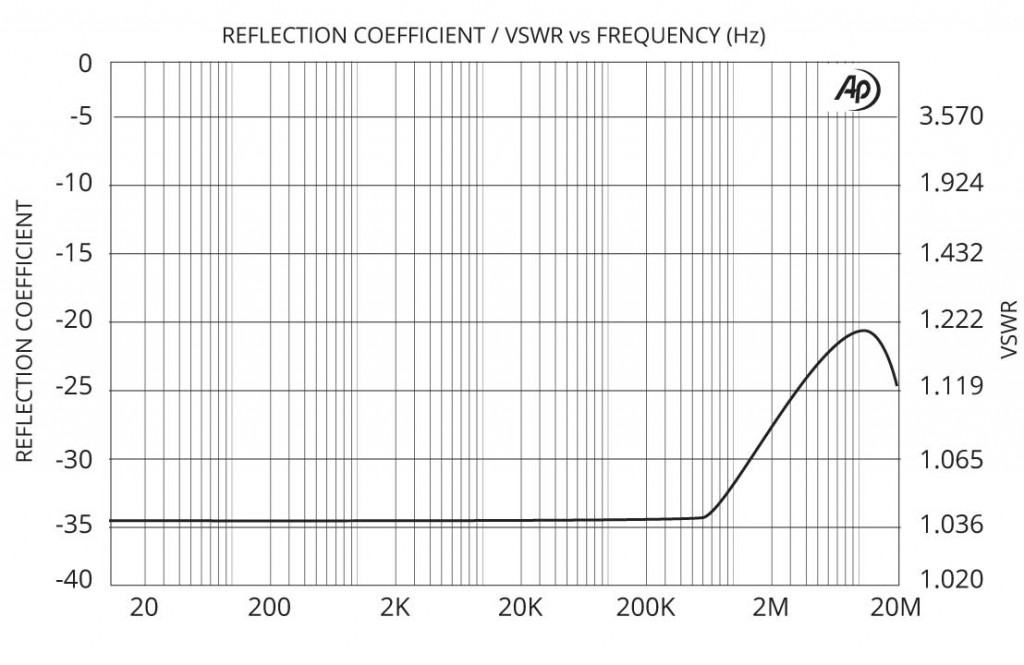 | Photo | Price | Model # | Order # | Description | |
| --- | --- | --- | --- | --- | --- |
| | $50.00 | 500-9001 | VB-1BB-MRP | Rackmount Rail - Used to mount up to five VB-1BBs in a 1-space 19" rack unit. Includes all mounting hardware. | More Info |