Applications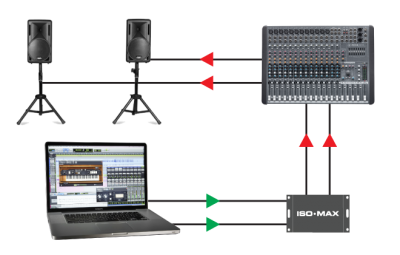 Laptop DI to PA system
The SMMDB operates in true stereo (dual mono) making it ideal for stereo devices like laptops and DVD players. You can connect with RCA or 3.5mm jacks, quick and adapter-free.
Consumer Audio to PA system
The SMMDB is perfect for interfacing consumer audio electronics with pro PA and recording equipment. The RCA and 3.5mm inputs on the SMMDB can sum the left and right stereo channels to a mono output.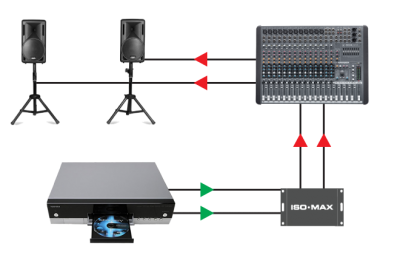 DVD player to PA system
Connect the line level output from your CD player or hi-fi using the convenient RCA jacks to feed the PA system at the far end of the room.