Applications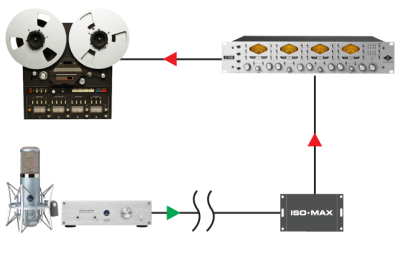 MI-XX with a studio condenser
Recording and broadcast studios require a noise-free signal transfer while delivering the most accurate sound possible. The Iso-Max MI-XX eliminates ground loops and lowers RF without introducing distortion, phase shift or artifact.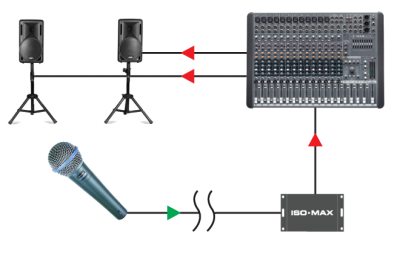 MI-XX with a dynamic mic
Noise has a nasty habit of finding its way into the most simple circuits. Use the Iso-Max MI-XX to isolate the microphone from the input on your mixing console to eliminate noise in the most troublesome installations.
Specifications
All levels are input unless noted, +4 dBu = 1.23 V RMS
PARAMETER
CONDITIONS
MINIMUM
TYPICAL
MAXIMUM
Input impedance, Zi
1 kHz, -20 dBu, test circuit 1
1.00 kΩ
1.08 kΩ
1.15 kΩ
Insertion loss
1 kHz, -20 dBu, test circuit 1
-0.90 dB
-0.82 dB
-0.70 dB
Magnitude response, ref 1 kHz
20 Hz, -20 dBu, test circuit 1
-0.25 dB
-0.09 dB
±0.0 dB
Magnitude response, ref 1 kHz
20 kHz, -20 dBu, test circuit 1
-0.25 dB
-0.10 dB
+0.1 dB
Deviation from linear phase (DLP)
20 Hz to 20 kHz, -20 dBu, test circuit 1
 
+1.7/-0°
±3.0°
Distortion (THD)
1 kHz, -20 dBu, test circuit 1
 
<0.001%
 
Distortion (THD)
20 Hz, -20 dBu, test circuit 1
 
0.036%
0.15%
Maximum 20 Hz input level
1% THD, test circuit 1
0 dBu
+2.0 dBu
 
Common – mode rejection ratio (CMRR) 600 Ω balanced / unbalanced source
60 Hz, test circuit 2 / 3
 
130 dB / 155 dB
 
3 kHz, test circuit 2 / 3
80 dB / 65 dB
95 dB / 80 dB
 
Recommended source impedance
ouput impedance of device driving ISO-MAX input
0 Ω
150 Ω
500 Ω
Recommended load impedance
input impedance of device loading ISO-MAX output
1.0 kΩ
1.5 kΩ
 
Output impedance, Zo
1 kHz, test circuit 1
 
231 Ω
 
Optimal cable length
input
 
8 m (26')
30 m (100')
Optimal cable length
output
 
30 m (100')
150 m (500')
Temperature range
operation or storage
0°C
 
70°C
Input to Output Voltage Difference*
any input to any output shield or any shield to case, 60 Hz
 
 
24 V RMS 34 V peak
Graphs
Phase Distortion (DLP)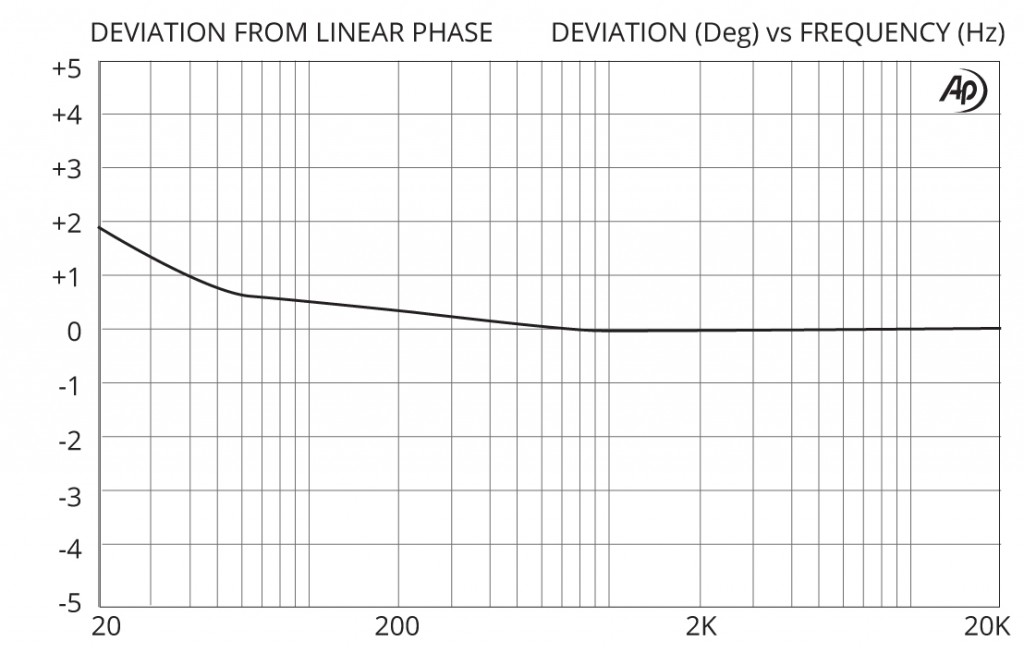 Frequency Response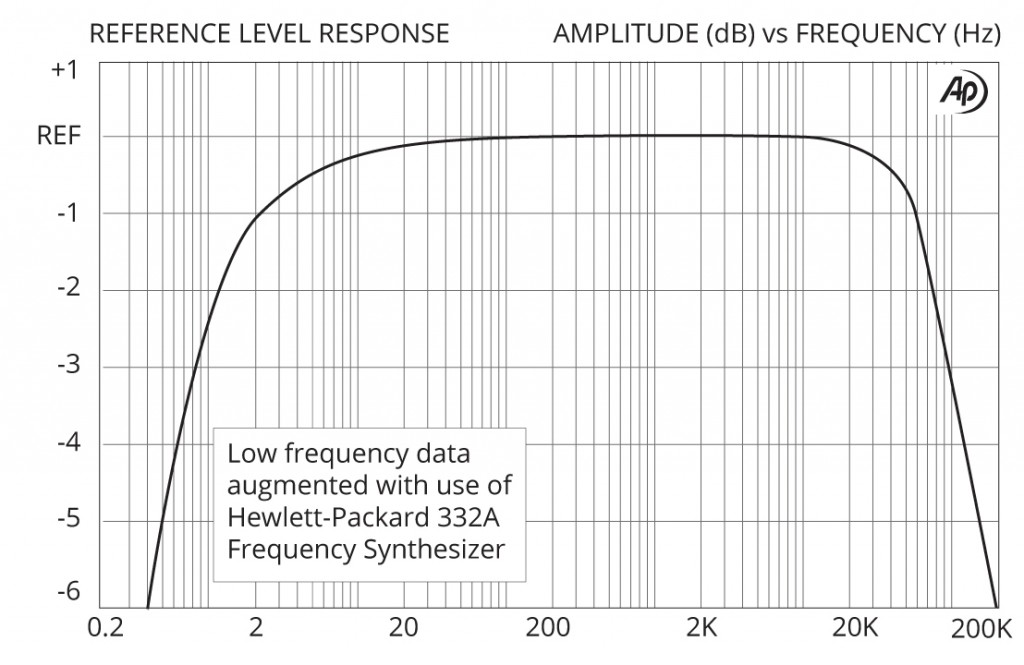 THD vs Level at Low Frequencies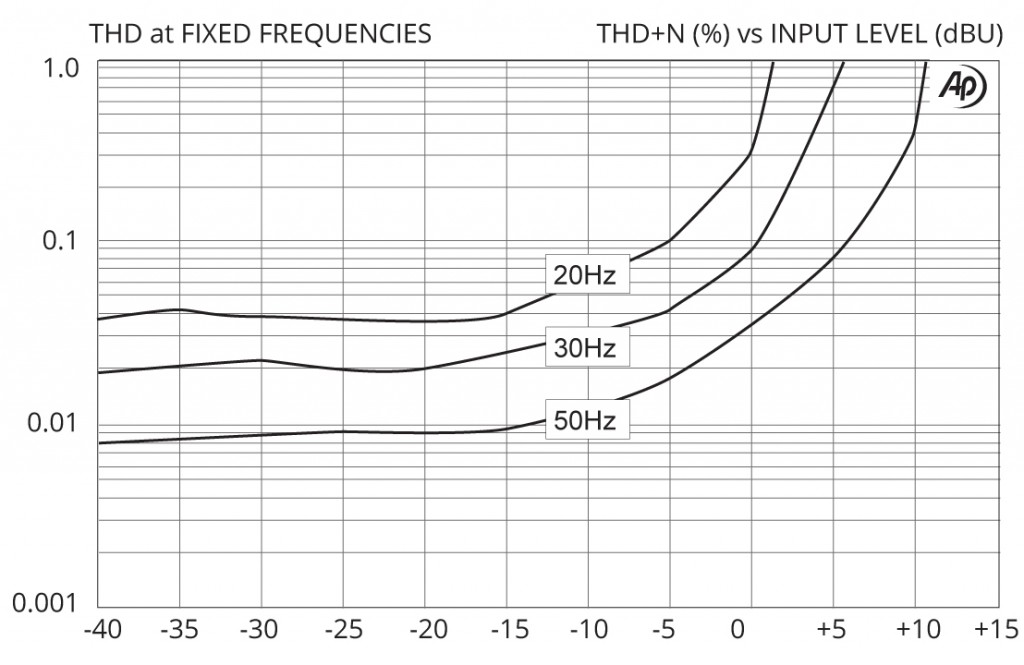 THD vs Frequency at Various Levels