Applications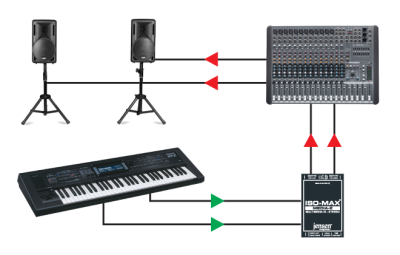 Using in a keyboard setup
Use your keyboard as a sound source with the Media-2 connected to control the volume and send a balanced signal to a PA system.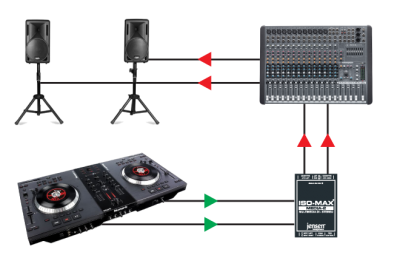 Using with a DJ setup
Simplify your DJ setup using a PC to play sound files and the Media-2 to balance the signal. The handy volume control makes it easy to manage.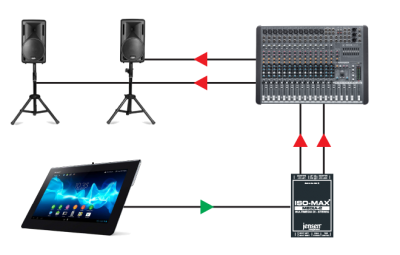 Using with a tablet
Play your sound files using the Media-2 by connecting it from the headphone output to the 3.5mm input. Use the variable level control to trim the level and avoid distortion.
Specifications
PARAMETER
CONDITIONS
MINIMUM
TYPICAL
MAXIMUM
Input impedance, Zi
1 kHz, 0 dBu, test circuit 1
13 kΩ
21 kΩ
 
Voltage gain
1 kHz, 0 dBu, test circuit 1
 
-20 dB
-40 dB
Magnitude response, ref 1 kHz
20 Hz, +4 dBu, test circuit 1
-0.25 dB
-0.08 dB
0.0 dB
20 kHz, +4 dBu, test circuit 1
-0.25 dB
-0.07 dB
+0.1 dB
Deviation from linear phase (DLP)
20 Hz to 20 kHz, +4 dBu, test circuit 1
 

+1.2/-0°

±2.0°

Distortion (THD)
1 kHz, +4 dBu, test circuit 1
 
<0.001%
 
20 Hz, +4 dBu, test circuit 1
 
0.036%
0.10%
Maximum 20 Hz input level
1% THD, test circuit 1
+19.5 dBu
+21.5 dBu
 

Input common mode rejection ratio (CMRR)

unbalanced source

60 Hz, test circuit 2
 
80 dB
 
3 kHz, test circuit 2
40 dB
45 dB
 
Output impedance, Zo
1 kHz, test circuit 1
145 Ω
150 Ω
155 Ω
Optimal cable length
input*
 
3 m (10')
15 m (50')
output
 
30 m (100')
150 m (500')
Temperature range
operation or storage

0°C

 

70°C
Graphs
Frequency Response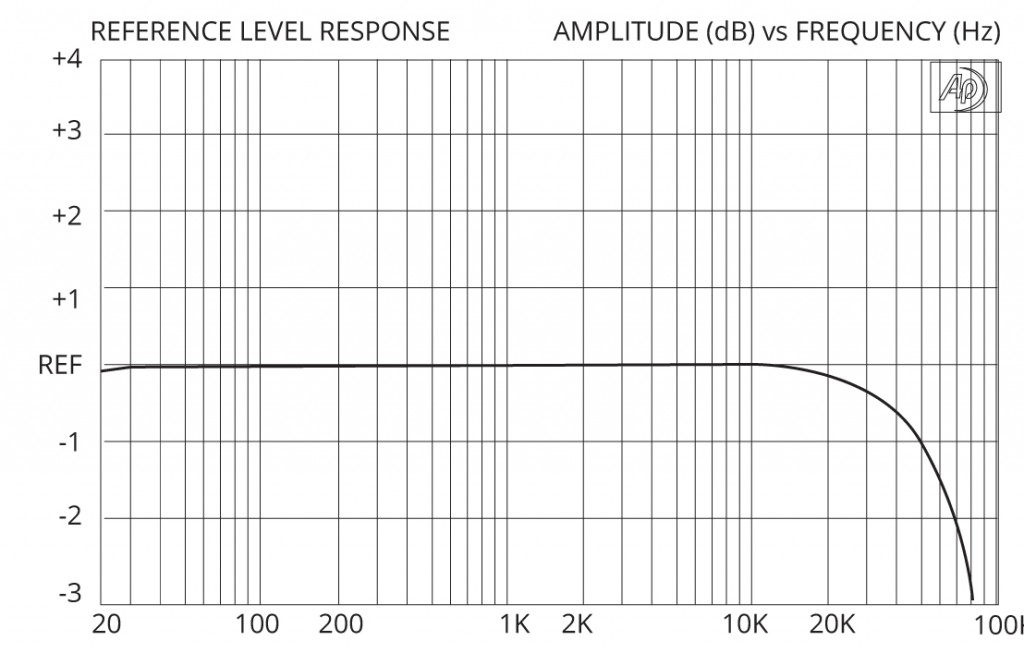 Phase Shift vs Frequency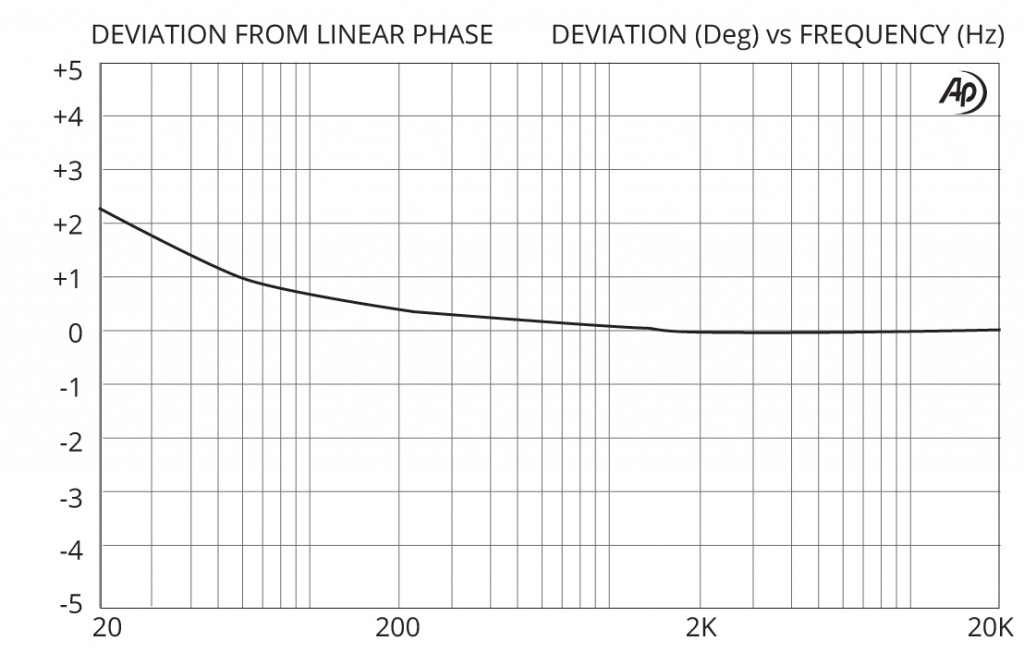 Total Harmonic Distortion vs Frequency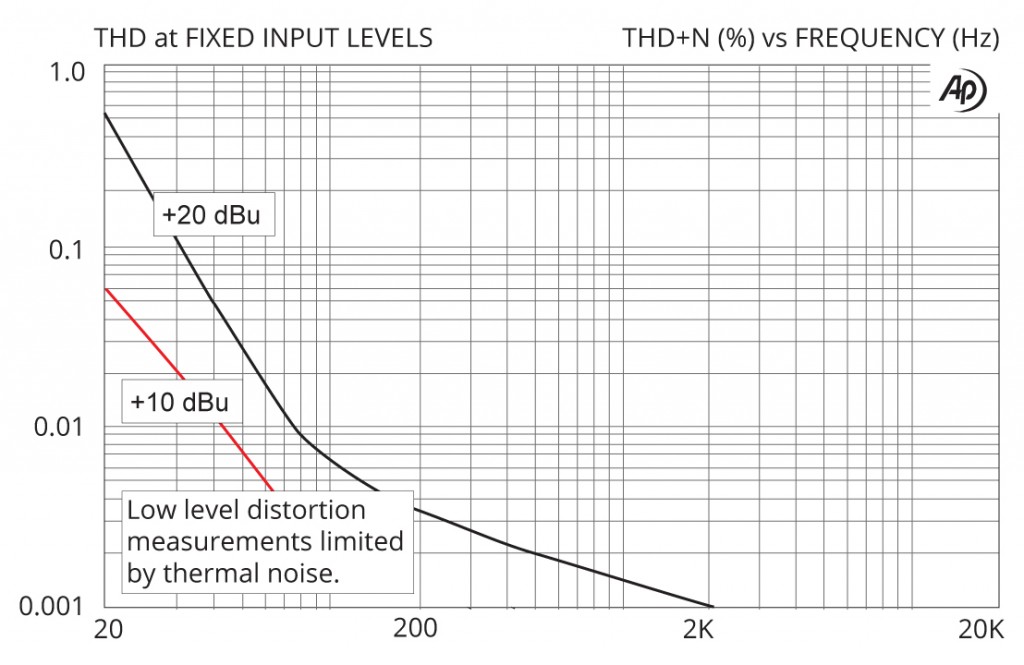 Total Harmonic Distortion vs Input