Applications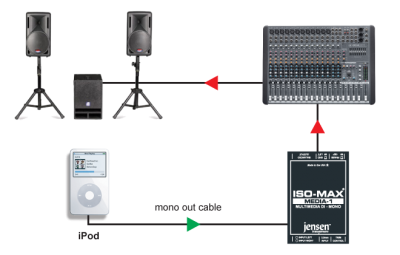 Consumer Audio to PA System
The Media-1 is perfect for interfacing consumer audio electronics with pro PA and recording equipment. The dual phone, RCA and 3.5mm inputs on the Media-1 sum the left and right stereo channels to a mono output.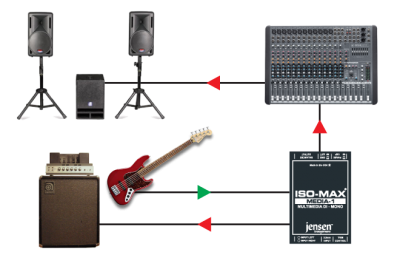 Standard DI For Instruments
The Media-1 works just like standard direct boxes for active musical instruments like acoustic guitars, basses, and keyboards. You can thru-put the signal to an on-stage amp while transformer isolation keeps things quiet.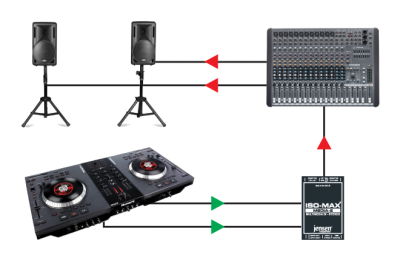 Using with a DJ setup
The Media-1 is well suited to handle the type of audio generated by CDs and digital audio files. By isolating the source with the PA system you also eliminate noisy ground loops.
Specifications
PARAMETER
CONDITIONS
MINIMUM
TYPICAL
MAXIMUM
Input impedance, Zi
1 kHz, 0 dBu, test circuit 1
13 kΩ
21 kΩ
Voltage gain
1 kHz, 0 dBu, test circuit 1
-20 dB
-40 dB
Magnitude response, ref 1 kHz
20 Hz, +4 dBu, test circuit 1
-0.25 dB
-0.08 dB
0.0 dB
20 kHz, +4 dBu, test circuit 1
-0.25 dB
-0.07 dB
+0.1 dB
Deviation from linear phase (DLP)
20 Hz to 20 kHz, +4 dBu, test circuit 1

+1.2/-0°

±2.0°

Distortion (THD)
1 kHz, +4 dBu, test circuit 1
<0.001%
20 Hz, +4 dBu, test circuit 1
0.036%
0.10%
Maximum 20 Hz input level
1% THD, test circuit 1
+19.5 dBu
+21.5 dBu

Input common mode rejection ratio (CMRR)

unbalanced source

60 Hz, test circuit 2
80 dB
3 kHz, test circuit 2
40 dB
45 dB
Output impedance, Zo
1 kHz, test circuit 1
145 Ω
150 Ω
155 Ω
Optimal cable length
input*
3 m (10')
15 m (50')
output
30 m (100')
150 m (500')
Temperature range
operation or storage

0°C

70°C
Graphs
Frequency Response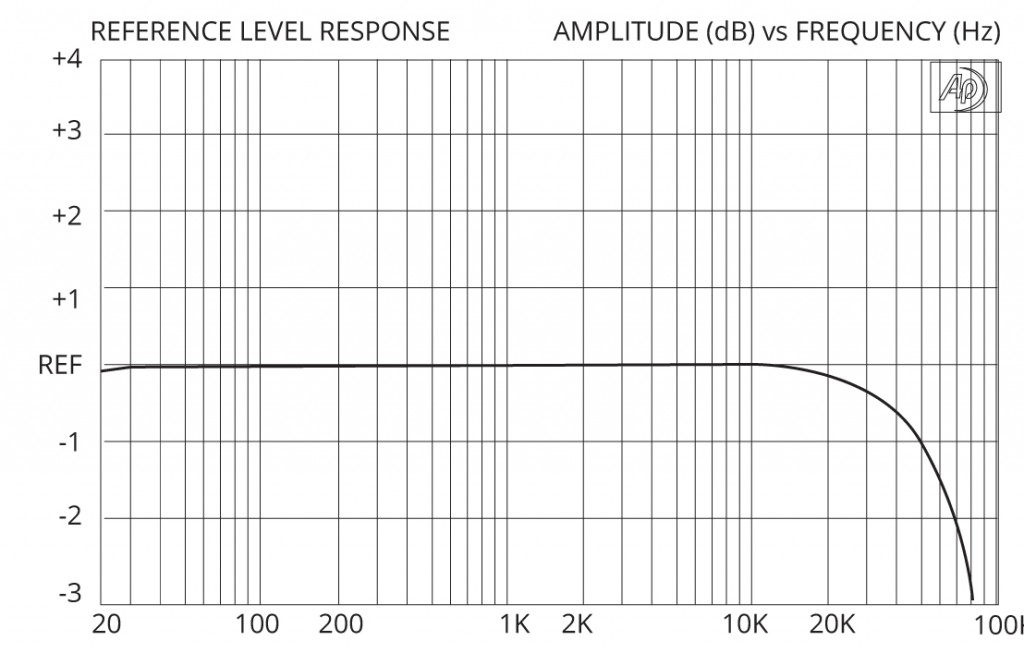 Phase Shift vs Frequency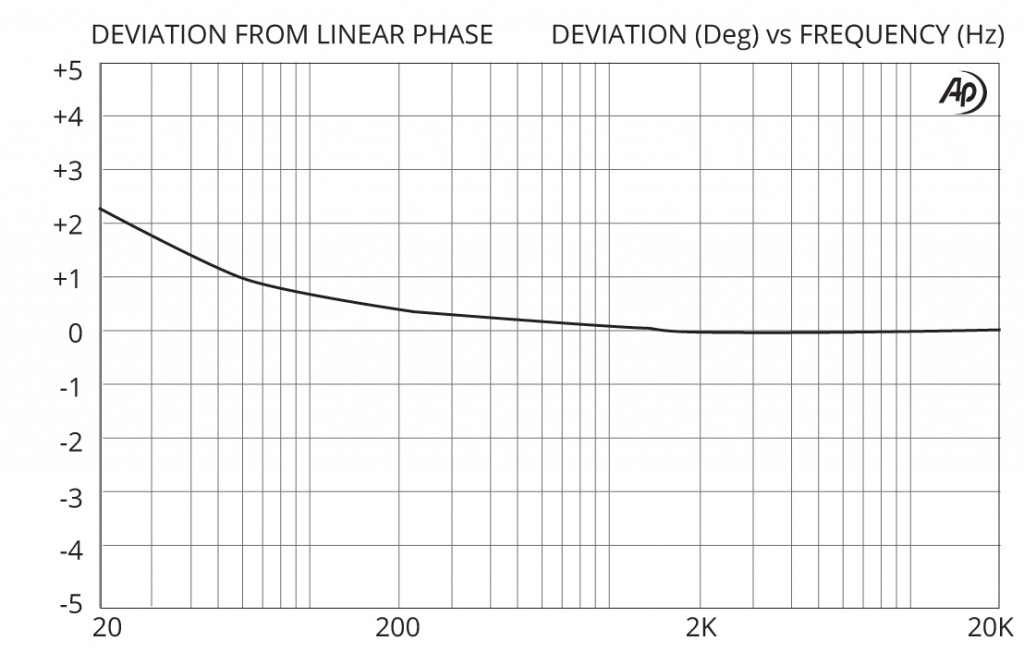 Total Harmonic Distortion vs Frequency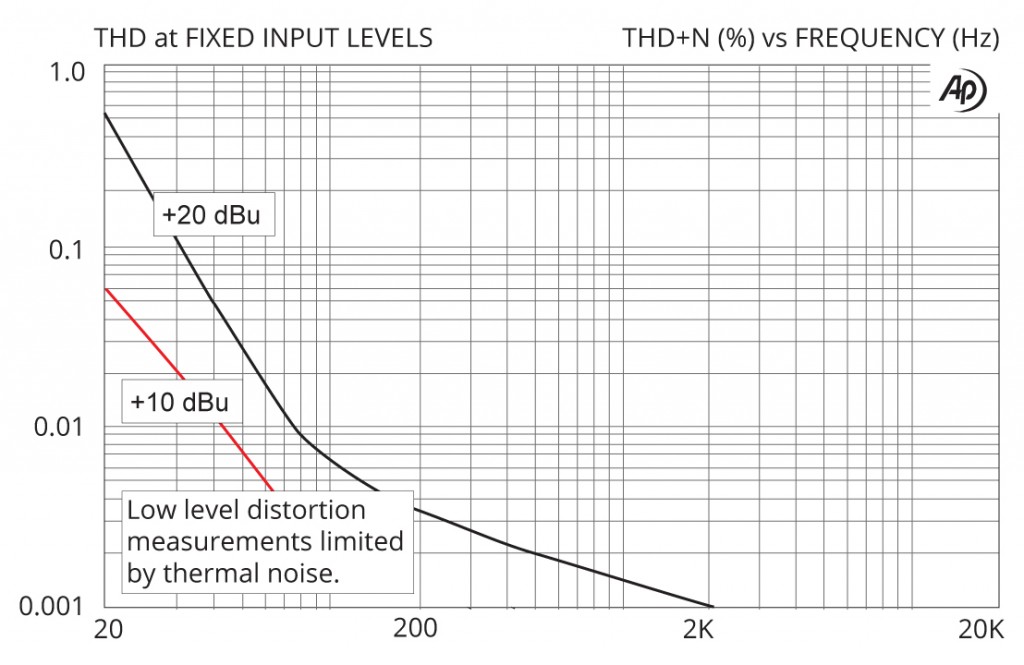 Total Harmonic Distortion vs Input